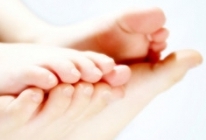 At Gentle Foot Care, we believe you should look after your feet. We all know what it feels like to have sore feet, wear bad shoes, suffer a sprain or have an in-growing toe-nail; and how it can affect your day.
You shouldn't have to suffer with lower limb or foot pain and at Gentle Foot Care we aim to provide the best foot care possible to give you back that spring in your step.
Our Services include:

Nail Care
Callus Removal
Wart Treatment
Diabetic Insoles
Custom Foot Orthotics
Diabetic Foot Care
High Risk Foot Care
Wound Management
Low Intensity Laser Therapy
Customized / Modified Orthopedic Footwear
Gait Analysis
Sports Injuries Management
Biomechanical Assessment
Pediatric Foot Management
Nail Surgery
Corns
Fungal Infection
Special Massages with massage oil available by appointments
Giving back to the community once a month we will reach out the retirement homes in the area to assist nurses with our seniors. These special visits are only for patients that are not accessible to come into the clinic
Shoe Stretching for certain type of shoes to accommodate the bunion
Shoe catalogues are always available to the according season and years
Contact Us to arrange an appointment or consultation today!